At Steinhauer Family Eye Clinic, we take pride in providing precise and personalized eye care for people of all ages. We take time to listen to your visual concerns so that we can determine the best vision correction to suit your needs. Using the most current technology, we offer eye health assessments and treatment of eye disease. We manage everything from routine eye exams to eye emergencies, as well as co-manage eye surgeries such as LASIK and cataract surgery.
Dr. Thomas Steinhauer has been practicing optometry in Madison for over thirty years and his sons, Dr. Andrew Steinhauer and Dr. Brian Steinhauer, have since joined him. At Steinhauer Family Eye Clinic we enjoy caring for your entire family. New patients are always welcome. We look forward to seeing you soon.
Dr. Thomas Steinhauer has been providing the Madison area with eye care for over 30 years.  He grew up in Madison and attended the University of Wisconsin-Madison where he represented the Badgers as a member of the golf team. After graduating from Illinois College of Optometry in 1980, Dr. Steinhauer...
Read More
Read What Our Patients Have To Say About Us!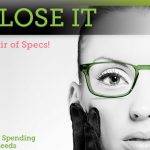 FLEX SPENDING: USE IT. (DON'T LOSE IT.)
A Flexible Spending Account (FSA), also called a flex plan or reimbursement account, is an employer-sponsored benefit that allows you to pay for eligible medical expenses on a pre-tax basis. Eyewear is the number one eye care-related expense on which people spend their FSA dollars! You can use your FSA dollars at Steinhauer Family Eyecare by March. Call us and we'll tell you how.
Diabetic Eyecare: Book Your Eye Exam in Madison Today!
Diabetic retinopathy is an eye disease that solely impacts diabetics. During the early stages of diabetes, there may be no noticeable symptoms, so it's critical to have your eyes checked at least once a year. Book your appointment at Steinhauer Family Eye Clinic today!